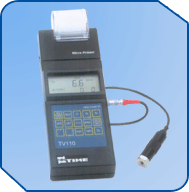 Contact Us
HEAT TREATMENT SALES & SERVICES
L / 119 , G. I. D. C.
Industrial Town Ship,
Odhav, Ahmedabad.
Gujarat (India)
E-mail :
About Us
Heat Treatment Sales & Services Company was established in 1984. We had supply every thing in Heat Treatment in so many organization. We have started to make bench type Hardness Tester of our own make under name of 'ENMATEST'.
State of art & well equipped service station along with manufacturing facilities is located at G.I.D.C., Odhav in Ahmedabad with a team of highly qualified & experienced engineers & R & D experts under one roof.
We would like to be associated with you as a partner and not a supplier in developing all material testing machines for your Quality Control Department. We now request you to enroll our name in your vendor's list for your requirement of spares, accessories and services for your all kind of Metal Hardness Tester.
We have sufficient stock of Spares & Accessories for All type of Hardness Tester. We have sufficient stock of Impact Body, Two & Three Pole Impact Device Connecting Cable, Standard Test Block D & G and Support Ring D6, D6a, G6 and G6a for Digital Portable Hardness Tester.
Please feel free to contact us for any assistance.