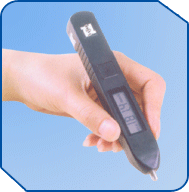 Contact Us
HEAT TREATMENT SALES & SERVICES
L / 119 , G. I. D. C.
Industrial Town Ship,
Odhav, Ahmedabad.
Gujarat (India)
E-mail :
Carrers
Heat Treatment Sales & Services provides advanced hardness testing research instrumentation. Our diverse product portfolio includes mechanical & digital instrumentation. Clients look to us for knowledgeable application assistance, thorough product understanding, as well as competent installation, training, after-sales service and professional contract services.
We strive to create a positive, enjoyable work environment and take pride in maintaining low employee turn-over rates. Our offices always appreciate receiving qualified resumes from candidates with experience in our unique field of expertise.
Positions within Heat Treatment Sales & Services include those such as instrumentation engineers, and working with clients in a sales environment such as sales engineers, after-sales service technicians and product development and assembly technicians.
If you feel your background would be a good match with Heat Treatment Sales & Services and you are enthusiastic for work in any shift, we encourage you to send us your resume. E -mail us at info@enmatest.com